We supply that used as the basis for making toe puffs & counters, which are employed in the shoe industry.
TPUs supplied in flake form for the adhesives industry.
Some of the many specific advantages offered by NEOTIE series adhesive polyurethanes, dependent on the grade used, are :
1.
Very high bond strengths
3.
Good adhesion to widely ranging substrates
4.
Excellent heat resistance
5.
Good stability of viscosity
6.
Good hydrolysis resistance
7.
Easy heat reactivation
8.
Good stability of solution state under low temperature
DETAIL : Application
NEOTIE are highly suitable for footwear materials or accessories, garment lamination, furniture products, fire hose co-extrusion, etc. Also, they have excellent bonding capabilities with a variety of materials, such as TPU, PVC, Nylon, Polyester, fabrics, leather, and so forth. ​
​There are many kinds of series depending on the usage as below.
​
​

**Technical Test Result**
**Solvent Composition Report**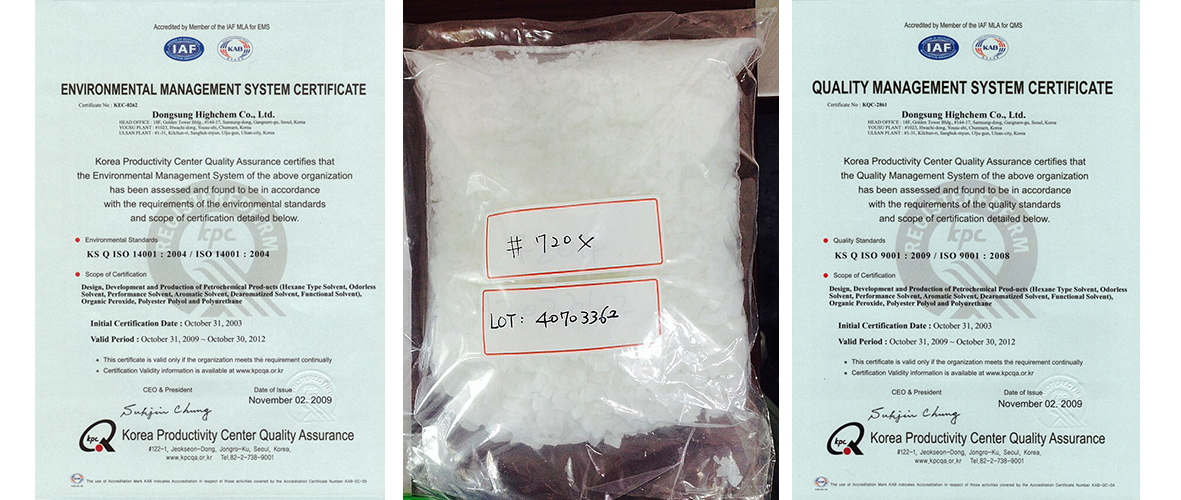 Dongsung Highchem
have been exporting to Henkel Adhesive Technologies in Mumbai and many countries with certification received
official
organization.